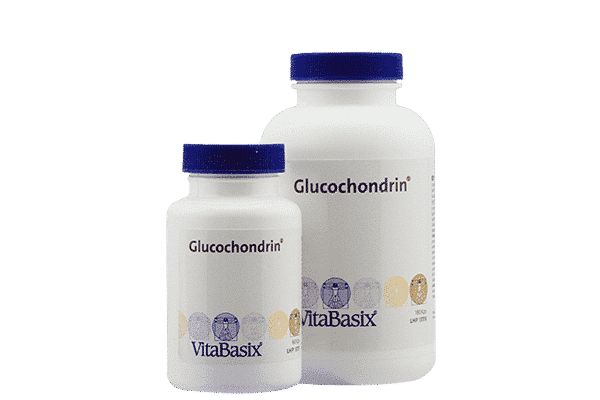 Basic Facts
Arthrosis is defined as a degenerative disease of the joint cartilage. Its frequency increases with age and the process is accelerated by obesity and lack of exercise. Arthrosis may start at the age of 30 years. At the age of 60 nearly every human being experiences cartilage wear more or less in all joints, mainly in the knee and the hip. In persons who suffer from arthrosis the normal balance between the formation and degradation of cartilage is disturbed.
The result is a progressive wear of cartilage, which may be accompanied by severe pain. The more damaged the sites are, the greater is the pain and the greater the deformation of joints – up to complete loss of function. Arthrosis has been considered incurable so far. In most cases the symptoms could be relieved only by inserting an artificial joint.
However, arthrosis is not merely an age-related, fateful disease that can only be treated by pain-killers and operations. The underlying causes are frequently undernourishment of the organism in respect of the two important basic nutrients glucosamine and chondroitin. Their intake as a food supplement can effectively prevent the degradation of cartilage mass in joints. Recent investigations show that the cartilage mass can be regenerated and also achieve greater smoothness if the body is given the materials it needs for this purpose.
Effects
It appears that, with increasing age, the body loses its ability to produce glucosamine / chondroitin in sufficient quantities. Weight-bearing joints like the knees and hips, and also the wrists and shoulders are most commonly affected by arthrosis. It leads to the destruction of cartilage mass, indurations, and the deposition of large bone spurs at the joint margins. The results are pain, deformation, and a limited radius of movement.
Glucosamine: The main components of joint cartilage are glycosaminoglycans (amino sugar complexes); glucosamine is one of its constituents. Glucosamine consists of glucose and the amino acid glutamine. The more the body has of this substance, the more glycosaminoglycans (and therefore cartilage mass) are produced. Furthermore, glucosamine makes the joint cartilage elastic and also more resistant.
Unfortunately, sufficient quantities of glucosamine cannot be taken in food, as none of our foodstuffs except shellfish contains adequate quantities of glucosamine. Therefore it has to be given as a supplement. Glucosamine is available in several forms. The sulfate form (stabilized with a mineral salt) is the preferred form of administration, as it is most extensively researched. Usually potassium chloride is used for stabilization, because our food, in any case, is very deficient in potassium.
Chondroitin: Chondroitin consists of repetitive molecule chains (mucopolysaccharides) and is also an important constituent of cartilage. It gives joint cartilage its structure, is responsible for its water-binding capacity, and the permeability of nutrients. The latter is especially important, as cartilage does not contain any blood vessels and is nourished by diffusion alone.
Chondroitin plays a role in the restoration of joint function, arthrosis, and even fracture healing, as many trials have shown.
Chondroitin also has to be administered to the body, as the only source of sufficient chondroitin is animal cartilage. The pharmaceutical form is also a sulfate, similar to glucosamine.
Composition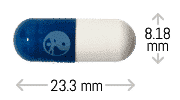 Chondroitin sulfate
400 mg
Glucosamine sulfate
500 mg
in pharmaceutical grade.
Other ingredients: microcrystalline cellulose, magnesium stearate, SiO2.
Dosage
In normal cases, depending on body weight, take at mealtimes distributed through the day with plenty of fluid as follows:
below 60 kg body weight:   2 capsules
60 – 100 kg body weight:   3 capsules
over 100 kg body weight:   4 capsules
The recommended daily dosage should not be exceeded.
Instructions
Food Supplements must not be used as a substitute for a balanced and varied diet and a healthy lifestyle. Pregnant or lactating women or persons who are under constant medical care should consult a doctor before use. In general, self-medication without consultation of a doctor is not recommended.
Store in a cool and dry place out of the reach of children.