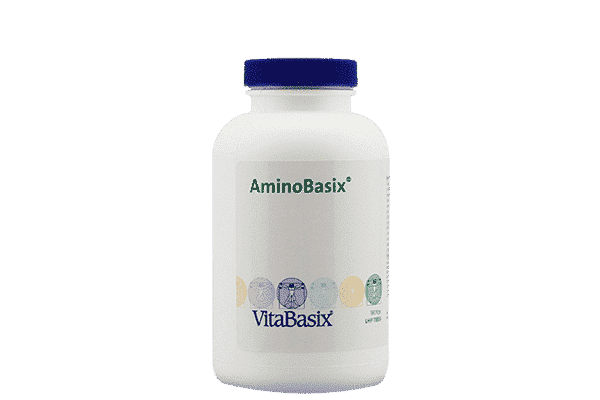 Basic Facts
Compared to their highly important biological significance, too little attention is quite wrongly paid to amino acids, especially in relation to other substances classified as indispensable, such as vitamins, minerals and enzymes. Not only are they the basic building blocks of cellular proteins that form tissues such as muscles, skin and hair, but they also contribute to almost all the metabolic processes in our body. Furthermore, amino acids are also the precursors from which the body produces neurotransmitters and hormones. Especially in old age and when under particular stress, the body needs an adequate supply of these vital substances to ensure optimum performance. For this reason, this group of vital substances is becoming the focus of modern preventive and anti-ageing medicine.
Above all, essential and semi-essential amino acids – i. e. those that need to be ingested through food – perform a multiply favorable function in the body. This concerns in particular the production and subsequent release of the so-called growth hormone, also known as HGH (Human Growth Hormone). Certain amino acids help the pituitary gland to produce HGH. At the same time, they give signals there to release this neurotransmitter. This double effect makes it possible to increase the age-related, declining hormone levels in a natural way again.
The formation of HGH in the brain depends on the individual needs of the person concerned; these demands always peak in one's youth. Evolution has not envisaged any renewed rise with increasing age, so that tasks such as tissue repair, cell regeneration and the strengthening of the immune system can often no longer be carried out. All the metabolic processes that should convert macro- and micro-nutrients into both energy and the vital nutrients so essential for life are insidiously disrupted, and the typical age-related complaints come about. These are characterized by a decrease in muscle strength, immune system disorders and changes in hormonal status.
While in the public perception it is often just the sex hormones and stress hormones that form the focus of interest as regards anti-aging medicine, many completely overlook the importance of growth hormone to coordinate our capabilities for biological rejuvenation.
In a nutshell, the following applies: the majority of chronic diseases in the second half of one's life are basically due to the fact that vital amino acids are no longer available bioactively and in sufficient quantities.
Effects
A portal system to the pituitary gland regulates both the repression and the release of hormones and neurotransmitters. Here, eight really vital and some semi-essential amino acids share the tasks in an ingenious way. As hormone-releasing agonists, most are directly involved in the proactive release of growth hormone. Others specifically block those substances also called somatostatins or statins of the hypothalamus, which in turn repress the hormonal effect. Disturbances of this balance of release and repression are very diverse and often form the basis of modern diseases of civilization.
On the other hand, the scientific literature lists the favorable effects of an optimum amino acid mix for almost all age-related health changes. Not only can decreasing muscle strength and muscle mass be significantly countered, but the amino acids can also protect against vascular diseases and help with arthrosis, osteoporosis, diabetes, digestive disorders or metabolic disorders. The aforementioned suppression of the immune system, menopausal symptoms, problems with libido and potency, as well as sleep problems and mood swings can also be positively influenced by the specific supply of amino acids.
Many factors gradually reduce our physical abilities to absorb the amino acids in sufficient quantities from our diet. If these amino acids are then not supplied in sufficient quantities, this can cause nutritional deficiencies, whether due to reduced protein synthesis or decreasing HGH bioavailability. Moreover, a direct relationship between cognitive abilities and the amount of growth hormone and neurotransmitters in the brain has recently been proven.
The term «essential», from the Latin word for «essence», is actually justified with regard to these nutrients because, on the one hand, they cannot be produced by the body itself and, on the other, they carry out a variety of tasks. The body can, however, synthesize other, non-essential amino acids itself but requires the essential or semi essential ones to do so.
The particularly valuable L-amino acid versions form, besides proteins, also mini-proteins, called peptides, with various effects – hormone-like, pro- and anti-inflammatory and antibacterial ones.
Besides their ability to release growth hormone, the following specific characteristics of the major amino acids found in AminoBasix® have been scientifically proven in the literature:
L-leucine inhibits muscle breakdown and enhances the formation of new cells in the muscle tissue; L-ornithine improves energy efficiency during exercise, and reduces fatigue;
L-isoleucine not only regulates blood sugar, but a deficiency of it can result in depression and sleep disorders. L-valine also supports the nervous system and promotes cognitive performance. L-tyrosine also enhances concentration and has an antidepressant effect. L-tryptophan, the important precursor for the happiness hormone serotonin, affects the digestive system. Since, in contrast to serotonin, it can also cross the blood-brain barrier, it is essential for mental stability.
L-arginine, on the one hand, improves the flow of blood to muscle tissue and also aids kidney function, an effect of immense importance for the elimination of toxins. The amino acid L-cysteine has a detoxifying effect. Moreover, it protects DNA, i.e. the genotype, against oxidative stress. Another noteworthy amino acid is L-histidine, which is also particularly effective in protecting tissues against oxidative stress. Moreover, this amino acid has been proven to have an anti-inflammatory effect with diabetes, among others.
The main task of L-lysine is to promote fat burning and the reduction of LDL cholesterol. L-methionine is another amino acid, which supports the processing of fat in the liver. At the same time, this amino acid, or its derivatives, help(s) in the relief of certain allergies.
Similar to tryptophan, L-phenylalanine is a precursor to mood-regulating neurotransmitters such as dopamine, adrenaline and noradrenaline .
The little-known amino acid L-threonine is also an essential amino acid. As a nitrogen-donor it plays an important role not only in the nervous system but takes on tasks relating to the entire energy balance and helps the physiological function of the thyroid gland without stimulating it too much. The black pepper extract Bioperine®, which is not an amino acid, enhances the absorption of many substances, including that of amino acids. Studies underscore the importance of the best possible composition of amino acid supply.
Composition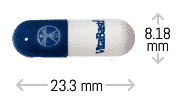 in pharmaceutical grade.
Other ingredients: rice flour, SiO2, magnesium stearate.
Dosage
In normal cases take 2 capsules in the evening with plenty of fluid. During intensive sport take additionally 1 capsule before and 1 capsule after your fitness activity.
The recommended daily dosage should not be exceeded.
Instructions
Food Supplements must not be used as a substitute for a balanced and varied diet and a healthy lifestyle. Pregnant or lactating women or persons who are under constant medical care should consult a doctor before use. In general, self-medication without consultation of a doctor is not recommended.
Store in a cool and dry place out of the reach of children.