Springtime is the perfect opportunity to examine your diet and what changes you can make to lead a healthier and more energetic life. Throughout the month of March, National Nutrition Month is designed to provide a wealth of information and practical advice so that you can further your own health and wellness goals. Here is more information about this informative campaign and how you can leverage this information to improve your own well-being before March is over.
What is National Nutrition Month?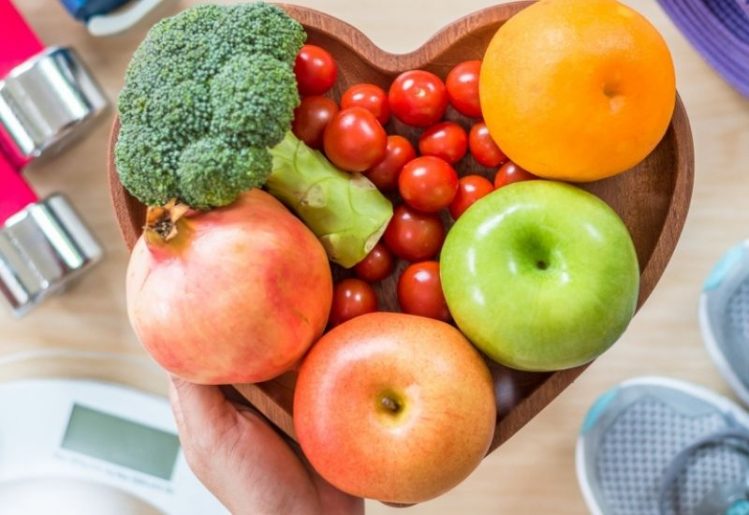 During National Nutrition Month, the Academy of Nutrition and Dietetics takes center stage by providing a host of healthy eating goals and tips. The 2021 theme is Personalize Your Plate, encouraging people to create a myriad of nutritious meals to meet their own dietary needs and that also align with cultural preferences. The premise of the theme is that your food choices reflect your individuality and unique needs.
National Nutrition Month was initially launched in 1973 as National Nutrition Week, transforming into a month-long event in 1980 as more Americans took an interest in their nutritional needs. As part of the observance, the second Wednesday of March is designated as Registered Dietitian Nutritionist (RDN) Day, honoring the dedication of RDNs to supporting the nutritional goals of people all over the world.
Key Messaging of This Initiative
Over the course of the month, the campaign focuses on weekly themes to guide the emphasis on healthy eating.
Week One: Eat a Variety of Nutritious Foods Every Day
Variety is the spice of life as well as your eating routine. Being intentional about eating a variety of nutritious foods each day will go a long in helping you to make the most out of your diet. This includes picking foods from every food group, taking the time to hydrate properly, avoiding distracted eating and learning to read food labels so that you can make informed decisions.
Week Two: Plan Your Meals Each Week
You cannot expect to stick to a solid diet regimen without a solid meal plan. Planning your meals each week and making sure that you always have the right foods on hand will ensure that you are ready to make quality diet choices. This includes keeping healthy snacks within your reach so that you are not tempted to over-indulge.
Week Three: Learn Skills to Create Tasty Meals
The more confident that you are in the kitchen, the more likely that you are to eat better. Make it a goal this week to share meals with others, limit your food waste and experiment with ingredients that are new to you.
Week Four: Consult a Registered Dietitian Nutritionist (RDN)
Employing the assistance of an RDN will help to empower you to choose the right foods for your personal needs. This personalized approach will pay off in the long run.
By following these weekly goals, you will naturally begin to eat healthier. In the end, you want to be sure that you are eating a diet that is full of an abundance of whole grains, lean proteins, low-fat dairy products and plenty of fruits and vegetables. When it comes to healthy eating, it is all about balance. While the occasional indulgence is acceptable, keeping whole foods as the cornerstone of your diet will yield the best results.
Get Involved
There are a number of ways that you can get involved in participating in this event. Start by planning new meals with your family. You can also give back to your community by organizing a food donation drive. Or try arranging an online cooking demo with local chefs or healthy eating experts. Many people find success in planting a pea patch at your workplace or school. The possibilities are endless.
Remember that a healthy diet incorporates a wide array of foods. If you feel yourself falling into a rut with your eating, consider stretching your culinary horizons to include more ethnic food. Focusing on meals with a global influence will keep you from getting bored as you introduce your taste buds to healthy eating from every corner of the map.
Using Supplements to Fill in the Gaps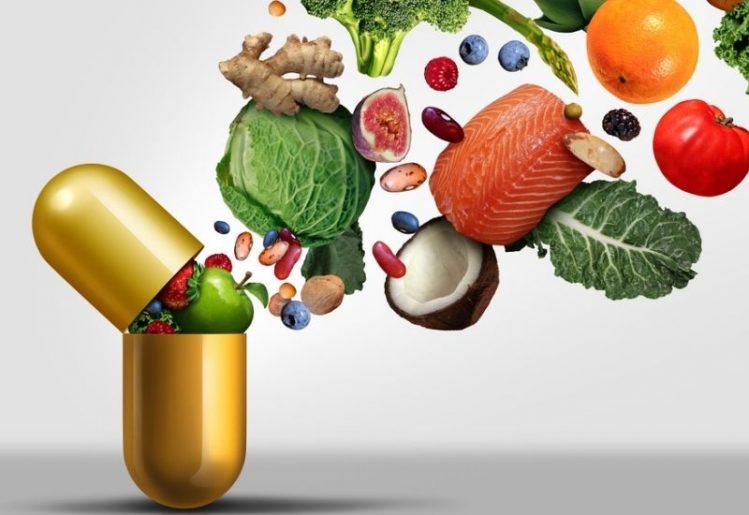 Even the best-laid healthy eating plan can fall short in important areas. In order to ensure that you are fueling your body with everything that it needs, look into the use of a targeted vitamin/mineral supplement to suit your specific health goals.
Two high-quality supplements on the market are Vitachron® Female and Vitachron® Male. Vitachron offers a specific formula of vitamins and minerals designed to provide the perfect adjunct to a healthy diet for both men and women. This extra nutritional support will help the body to perform biological tasks needed in everyday life.
Make the most out of this month by leveraging the advice and recommendations to improve your personal diet. You owe it to yourself to nourish your body properly so that you can live a long and happy life.