The holiday season is supposed to be a time of joy, happiness and goodwill. However, the often unrealistic demands that accompany it can make it tough to keep the holiday spirit alive, fostering stress — and even depression — instead. Holiday stress can become overwhelming; when you feel it creeping in, it's a good idea to stop, regroup and reset. Follow these effective tips to minimize (and even prevent) the stress that comes with the season.
Preparation Eases Frustration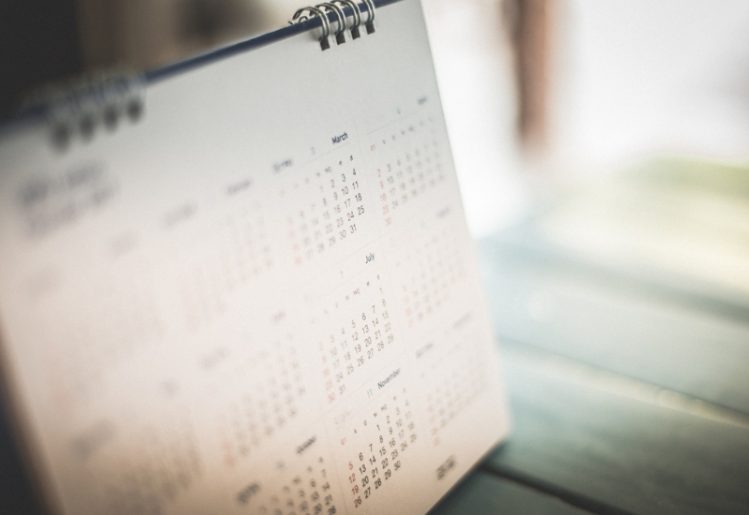 One reason people feel frustrated and tense over the holidays is that they respond to things as they come up without really developing a plan of action. Taking a more proactive approach can alleviate the holiday pressure by helping you adhere to a set schedule. Mark down your obligations and tasks on a calendar, so you can see what needs to be done on each day. This will help you organize your time better. As you schedule your tasks, such as shopping or the office holiday party, remember that traffic will be heavier and department stores will be busier.
Take Time for Self Care
The holiday season is a hectic time, but that's all the more reason to make sure to spend time on yourself. Don't forget that prolonged stress can weaken the immune system and open us up to illness. If you ordinarily engage in relaxation techniques or hobbies, don't let those activities go just because the holidays are upon us. If you don't normally meditate, perform yoga or exercise, this may be a good time to start. Even taking up a hobby or activity that interests you can relax your mind and body. You'll be surprised by how well you're able to handle holiday pressure once you begin taking time for yourself.
Give Your Body a Natural Boost
Often, people forget to take care of their health during the holiday season. They eat on the go more frequently and that means they're not getting all of the vitamins and nutrients their bodies need to stay mentally and physically healthy. Taking a natural supplement that provides vitamins, enzymes and amino acids that support the body and cells during times of stress can help limit the risk of holiday burnout. In addition to boosting energy, the amino acids L-carnitine and L-arginine also help the body eliminate toxins from the body. This is especially helpful in reducing the physical toll of holiday stress, because the unhealthier diets and lifestyles we adopt during the season cause our bodies to collect and store more toxins that negatively impact our health.
Dealing with Family
Spending time with family is one of the most common causes of stress during the holidays. People often feel pressured to see as many of their relatives as possible, which can cause them to spend more time traveling than actually visiting loved ones. To avoid this, don't try to see everyone every year. Choose one destination each year, so you don't overburden yourself with too much traveling. You can always spend time with other relatives in the spring for Easter or the fall for Labor Day.
Work Out a Budget
For many people, the stress of the holidays doesn't end after the first of the year, because that's when those post-holiday credit card bills start rolling in. You can avoid that by developing a holiday budget and sticking to it. Decide in advance how much you'll contribute to holiday parties and don't go over that for the total number of parties you're involved in planning. Office parties, family get-togethers, and parties with friends can become a huge financial burden, if you let yourself get carried away. Similarly, limit how much you'll be spending on gifts and realize that you don't have to buy everyone a special gift. Use cash or your debit card, but keep those credit cards set aside for real emergencies.
Get Enough Sleep to Limit Holiday Stress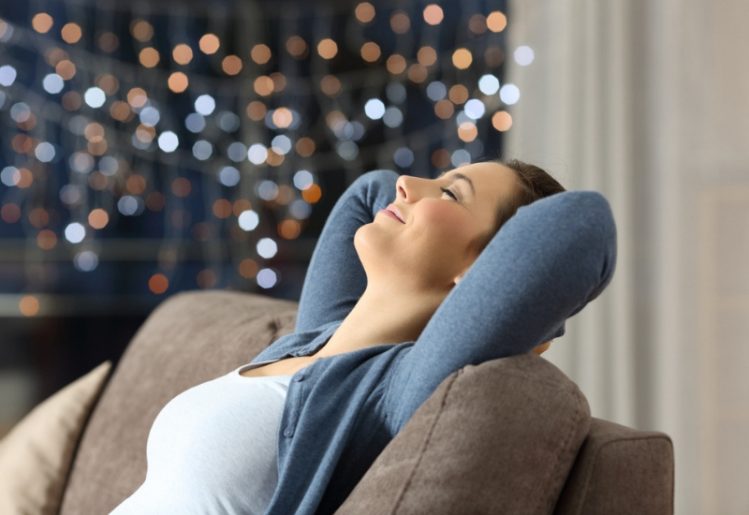 Getting seven to eight hours of quality sleep is essential for a variety of reasons. In addition to helping the body physically recuperate, it also gives the mind a chance to regenerate. This is why insufficient sleep leads to symptoms like irritability, mood swings, anxiety and depression. A lack of sleep can have a worse effect on the mind and body throughout the holiday season because people usually expend more energy than usual. Getting enough sleep will give your mind the time it needs to ease stress and recharge energy levels.
Accept What Can't Be Changed
When it comes down to it, people often take on more than they can handle without realizing it. One way to avoid doing this is to accept that some things are beyond your control. For instance, if a relative is coming to your home for dinner and doesn't like what you're serving, don't take it upon yourself to make a separate meal for that person. Instead, recommend the relative bring one of her favorite dishes to add to the dinner. Similarly, don't be afraid to ask others to contribute to meal preparations, shopping, and other tasks. Delegating your responsibilities will help everyone have a less stressful holiday.
Depression is more common through the holiday season partly because people experience heightened stress levels. During this time, it becomes that much more important to take proper care of your mental well-being. This means taking the time to engage in enjoyable activities and finding ways to limit the pressures placed upon your shoulders. This may include asking others to lend a hand, organizing your plans more efficiently, and practicing relaxation techniques. The holidays only last a short time, but unrelieved stress can affect you for much longer if you let it.