It's far too common for most people to overlook, or minimize, the importance of mental health, unless they have been diagnosed with a specific emotional disorder. During the COVID-19 pandemic, it has become evident that social isolation affects mental health; this makes it even more important to find new ways to connect with others to maintain mental and emotional clarity.
The Importance of Maintaining Optimum Mental Health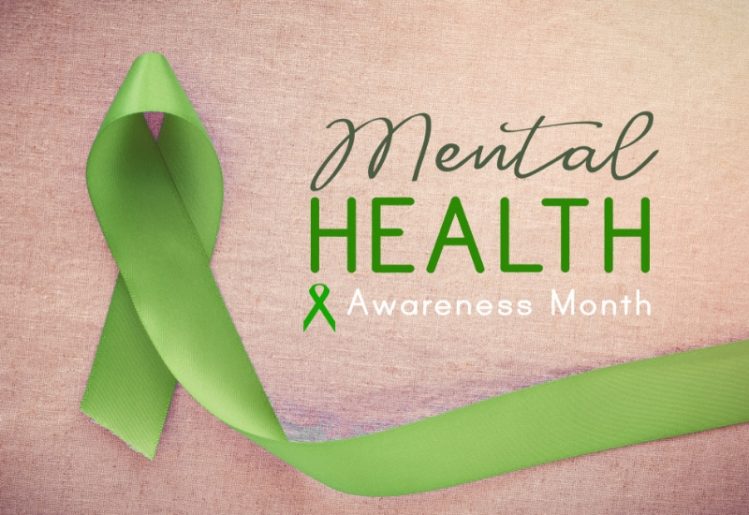 Beginning in 1949, May has been recognized as Mental Health Month as a means of bringing attention to the importance of caring for one's psychological and emotional well-being. In addition to sharing information about mental health throughout the month of May, the healthcare professionals and organizations who offer mental health services also offer increased access to screenings and events as a means of raising awareness.
Dedicating the month of May to raising awareness about mental health is important, because so many people suffer from some type of mental illness. It's estimated that one out of every five people will be affected by mental illness at some point in their lifetimes.
In many cases, an individual will suffer mental illness to a mild degree and can use coping strategies at home to help them minimize the symptoms of the condition without the use of prescription medication. However, now that we're faced with the mental health consequences of a long-term quarantine that has been made necessary by the spread of COVID-19, it has become more important than ever to recognize the mental health risks associated with isolation.
A Deeper Look at How Social Isolation Affects Mental Health
The loneliness that isolation causes increases the risk of developing a few specific mental health conditions, according to the World Health Organization. This is largely because the social interactions we have with others stimulates activity in the brain, reinforcing healthy cognitive functioning.
The brain is like any other muscle in the body in that it will only stay strong and useful with regular exercise. The opposite is also true, indicating that self-isolation will result in a raised risk of developing any of a long list of mental illnesses.
Some conditions that can result from prolonged isolation include:
anxiety
dementia
schizophrenia
Alzheimer's disease
suicide attempts, or suicidal thoughts
While anyone is at risk of feeling loneliness as a result of isolation, this experience is usually more devastating for older adults. This is because seniors have already experienced losses in their lives, such as the death of a spouse, adult children moving out to start their own lives and retiring from a job that may have served to give their lives more meaning.
Each one of these circumstances can have a deep emotional impact, but, by socializing with friends and other loved ones, these feelings are offset by other types of companionship. Unfortunately, isolation affects mental health as a result of shelter-in-place orders, because seniors who live alone no longer have access to healthy social interactions.
Sheltering in Place Can Pose Risks to Mental Health
While seniors face an increased risk of suffering from loneliness and mental illness as a result of sheltering in place, this isn't the only group facing greater risks to their mental health. People who are recently divorced, anyone living alone and single men and women all face an increased risk of developing mental health problems that can be aggravated by feelings of loneliness.
Another group that's disproportionately affected by the loneliness that social isolation brings is those suffering from social anxiety. For people already dealing with this condition, isolation will make it even harder for them to connect with others. People with social anxiety may already have negative views of socializing and of people in general, so shutting them away from healthy social interactions will cause further harm to their emotional well-being.
In addition to losing the few social connections people with social anxiety may already have, during this time of isolation, they also lose access to coping mechanisms and treatments. For instance, therapy may be considered a non-essential service in some areas, so people suffering from social anxiety will no longer be able to attend one-on-one therapy sessions, or group counseling meetings.
Ways to Connect With Others While Social Distancing
Snail Mail
Seniors in particular may have a difficult time dealing with electronic means of social interaction. They can still keep in touch with their friends and family members by writing letters and sending them out in the mail.
Phone Calls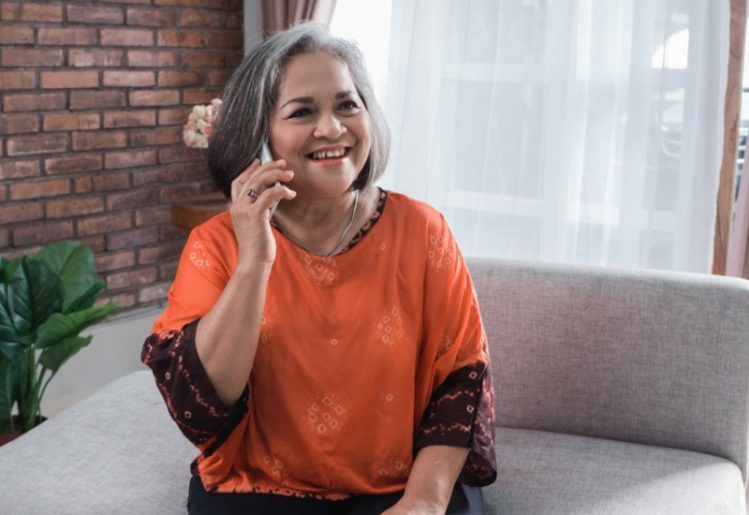 Another method of keeping in touch with others in your social circle is giving them a call. Phone calls allow for an easier and faster response, so the social interaction has a better flow. This may be the preferred method of communication for those without reliable internet access.
Email and Texts
Writing messages electronically allow you an opportunity to fully express yourself and to send the message instantly. Responses are also faster, so there's a more fluid exchange of messages than with "snail mail," either by exchanging emails or by sending text messages on your cell phone.
Social Media
Communicating via sites like Facebook, Instagram and Twitter also provides a means of maintaining positive social connections. In fact, these sites and others like them provide an opportunity for real-time communication in which posts, comments and responses are seen instantaneously. Additionally, the sharing of media, such as pictures and videos, on these sites helps people share funny, positive or uplifting sentiments.
If you know someone who is at a greater risk of suffering from a mental health condition as a result of isolation, a phone call can be enough to raise their spirits. While maintaining a quarantine will help them keep their risks of contracting COVID-19 low, a phone call or email will be enough to let them know they're in your thoughts. Any social interaction may be enough to ensure your loved ones stay mentally fit throughout this difficult period.