Basic Facts
DHEA (DeHydroEpiAndrosterone) is currently one of the most important substances in anti-aging medicine. On account of its numerous effects on the immune system and the brain aging process it is being increasingly used to treat dimini­shing capacity in old age. DHEA has been shown to exert a strong harmonizing effect on the psyche, enhance stress tolerance, and may also protect the individual from Alzheimer's disease.
Unfortunately DHEA levels are markedly reduced with advancing age. The values from the age of 40 onwards are reduced to a third of the values of 30-year-olds, and to a ninth of these values in 60-year-olds. DHEA is one of the most versatile hormones in the human body.
In several experiments it was found that DHEA might provide effective protection against cardiovascular problems, as it reduces cholesterol levels and positively influences the coagulation ability of blood. Further investigations have shown that DHEA markedly improves memory, makes the immune system more effective, supports the degradation of body fat, encou­rages estrogen and testosterone production, and enhances libido. Therefore it is not surprising that scientists throughout the world view this hitherto neglected hormone with new respect and new hope.
Effects
DHEA is a steroid hormone that is produced with the help of cholesterol in the adrenal glands, brain and the skin. A large part of this hormone is bound to specific protein molecules of other hormones. Free DHEA is a «mediator hormone» that supplies basic elements for other hormones and vital substances – including those needed for the production of testosterone (male sexual hormone) and estrogen (female sexual hormone). Appa­rently DHEA acts as a steroid precursor, so to speak as a «buffer hormone» to restore homeostasis, in cooperation with several other hormones, enzymes and vital substances; DHEA also supplies certain basic elements for the formation of these substances.
The production of DHEA is drastically reduced after the age of 40 years, which leads to a gradual discontinuation of estrogen production and the start of menopause in women.
The same is true for the production of testosterone in men. A lesser production of testosterone is also associated with lesser formation of DHEA. Such low DHEA levels lead to a higher cholesterol level and the risks and consequences associated with this condition. The stress-bearing ability of the individual is also dramatically reduced when the production of DHEA falls.
Besides, DHEA is currently a burning point of focus for some of the most intensive medical research projects of this century. Scientists of the most prominent medical research institutions in the USA like Harvard, Stanford and the Universities of Wisconsin, Utah and California are studying the properties and possible effects of DHEA. It is proving to be a potent protective agent for cancer. One research group under Dr. Arthur Schwartz is currently wor­king on a medication based on DHEA, which may be introduced in the market as the first «anti-cancer pill». Patients with infarction, men with prostate disease, and women who have entered menopause have very low DHEA levels.
Indications
Aging: those conducting research in the aged believe that a disturbed ba­lance between the production of cortisol and DHEA is responsible for several symptoms related to stress and aging. In trials it was found that DHEA causes a general «sense of wellbeing» in elderly individuals. Besides, stress can be handled better by taking DHEA.
Immune system: DHEA has a direct effect on lymphocytes and stimulates interleukin‑2, an important communication protein of immune regulation. DHEA streng­thens the immune system and increases the body's resistance to infection.
Extremely low DHEA levels were observed in patients with arteriosclerosis, high blood pressure, poor memory and concentration, overweight and disturbed fat metabolism, chronic fatigue syndrome, high cholesterol levels, Alzheimer's disease and multiple sclerosis. Low DHEA levels were also found in the presence of Lupus erythematosus (an autoimmune disease) osteoporosis, depression and asthma.
DHEA substitution may help to reduce symptoms and enhance quality of life in all of these diseases.
Cancer: DHEA cannot cure cancer and should not be used as a substitute for an established cancer therapy, because trials concerning its effects have not been completed yet. However, several studies have shown that the outbreak of cancer appears to be directly associated with low DHEA levels. In laboratory experiments the growth of several types of cancer could be successfully suppressed by DHEA.
Composition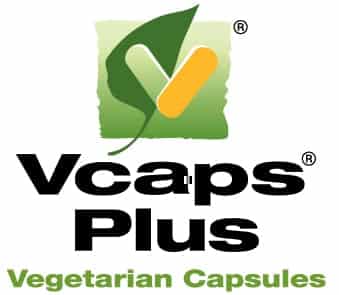 VCAPS PLUS and VCAPS PLUS AND DESIGN
are trademarks used under license
One capsule contains 5 mg, 10 mg, 15 mg, 25 mg or 50 mg DHEA (DeHydroEpiAndro­sterone) in pharmaceutical grade.
Other ingredients: rice flour, magnesium stearate.
Dosage
The exact dosage of DHEA can be decided only after an individual hormone status has been determined. The intake may be started from the age of 25 years.
The following suggested dosage should be used as a guideline:
Women:   5 – 25 mg
Men:        25 – 100 mg
It should be taken in the morning on an empty stomach, about 30 minutes before breakfast with plenty of fluid.
Side Effects
Studies conducted so far have revealed no significant side effects following oral DHEA substitution. Mild acne occurred in isolated cases, but immediately disappeared after the intake was stopped. More rarely it was found that elderly women had slightly increased hair growth on the face. It should be noted that elderly women often have stronger hair growth on the face even without the intake of DHEA.
Instructions
DHEA is a potent substance and should not be taken without consulting a doctor. This is especially true if you are currently being treated by a doctor, or taking medicines or other hormone preparations prescribed by a doctor.
DHEA may not be taken in the presence of hormonal types of cancer (breast, ova­rian and uterine cancer in women, prostate cancer in men). It may be taken for prevention but not for diagnosed tumors. Not suited for pregnant and lactating women.
Since orally ingested DHEA is processed in the liver and then released into the bloodstream, patients with liver problems should always first consult a doctor. This is also true for male patients who are being treated by a doctor for testosterone-related prostate disease. Store in a cool, dry place and keep out of reach of children.